<<< Paolo C. Chagas and Lynn Lukkas >>>
Temporal Properties of the World, (section 1), 22 minutes long, 2010
by Paulo Chagas (composition) and Lynn Lukkas (video)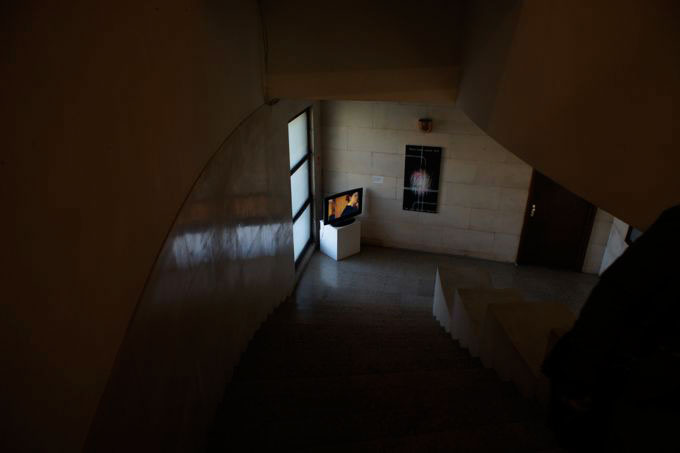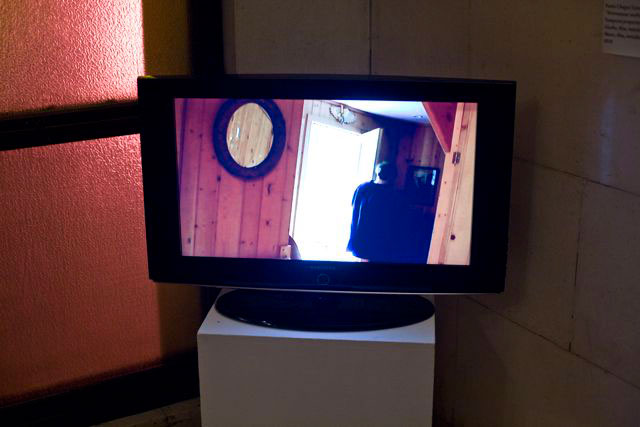 Temporal Properties of the World (TPW) is a new work by film/video artist Lynn Lukkas and composer Paulo Chagas merging film and music in a work exploring the nature of time. Employing the five fundamental properties of time (duration, passage, rate, order and direction) TPW delves into the human experience of time in its many faceted and mysterious appearances. Focusing on four moments at different points in the life of the female main character the film offers four short stories about time, experienced through time. The main character in TPW is nameless. She is less an individual personality and more a unique constellation of multiple individuals experienced through the course of a human lifetime.
Paulo C. Chagas
http://www.paulocchagas.com/
Paulo C. Chagas (1953) is a Brazilian composer, active in Europe, Brazil, and the United States. He studied composition at the University of São Paulo (1973–9), composition, orchestration and analysis at the Liège Conservatoire (1980–82), and electronic music composition at the Academy of Music in Cologne (1982–9). From 1990 to 1999 he served as musical adviser and composer-in-residence at the electronic music studio of the WDR in Cologne. He is currently professor composition at the University of California, Riverside.
A very versatile composer, Chagas has written over 100 works of vocal, instrumental and electroacoustic music. His works have resulted from numerous commissions and fellowships from 1977 to the present and have been performed in Russia, Germany, Belgium, France, South Korea, the USA and Latin America to public and critical acclaim. At the 'Sonidos de las Américas' festival of the American Composers' Orchestra (1996), his orchestral work Eshu: the Gates of Hell was performed at Carnegie Hall. He is also a prolific author of articles on musical technology, semiotics, theory, and Brazilian music.
Chagas has stated that his music is characterized by the relationship of the musical traditions of the world to the search for new forms of expression. In his work the ritual and technological aspects of music are not viewed as oppositional. He believes 'we are at the beginning of a big change in our aesthetic perception, where the usual sensory impressions like seeing and hearing will influence each other much more than in former times'. In his music he attempts, therefore, to integrate music in other forms of art and expression.
Lynn Lukkas
http://www.lynnlukkas.com/
Lynn Lukkas is an Associate Professor in the area of Time and Interactivity in the Department of Art at the University of Minnesota. She previously held academic appointments at Oberlin College and Saint Johns University. Since receiving her M.F.A from the Rhode Island School of Design in 1988 she has taught extensively in the areas of video, experimental media arts, interdisciplinary and collaborative practices, art and technology, performance and photography. She has worked with students across the arts often serving on Masters and Ph.D. committees in departments of Theater Arts, Music, Architecture and Design.
She is the recipient of numerous awards including a National Endowment for the Arts Fellowship; an Arts/Midwest NEA Fellowship, a Bush Foundation Artist Fellowship; three Jerome Foundation Fellowships in Film and Media Arts, Travel-Study and Emerging Artists; two McKnight Foundation Fellowships in Photography and one in Interdisciplinary Arts; a Diverse Visions Grant to Interdisciplinary Artists and two Minnesota State Arts Boards Fellowships among others. She recently received significant funding for her creative work from the University of Minnesota Office for the Vice President for Research and the Institute for Advanced Study for her most recent creative research project, Telling Time (working title). She has been awarded several grants and fellowships to fund academic program development in the area of media arts and new media and to sponsor academic symposia.
Recent exhibition venues include Beijing Film Academy, Beijing, China; Spark Festival of Electronic Music and Art, Minneapolis; Interactions Labor, Gottelborn Germany; Cleveland Performance Art Festival, Cleveland Ohio; Intermedia Arts, Minneapolis, MN; Capetown One City Festival, Cape Town, South Africa; Maine New Media / Boston Cyber Arts Festival; Elliot Smith Contemporary Art, Saint Louis, MO; Walker Art Center "Out There Series," Minneapolis, MN; Spaces Gallery, Cleveland, Ohio; Institute for Contemporary Art, Boston, MA. Residencies She has participated in a New Media Co-production Residency at the Banff Center, Banff Canada; Interaktions Labor 2004 and 2004 Gottelborn Germany and was in residence at the Institute for Advanced Study at the University of Minnesota in the spring of 2006.