"SeeSaw ", Holograms, 2000, 2x 40 x 112 cm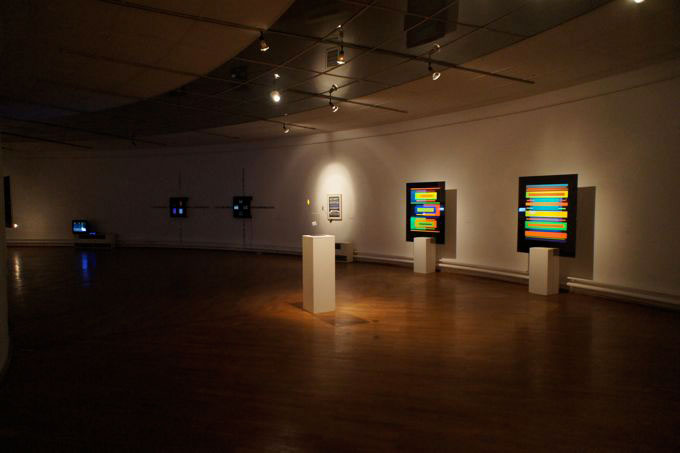 Navigator/ Eyes of Ikarus, 2002, HoloMobile, 58x45x45cm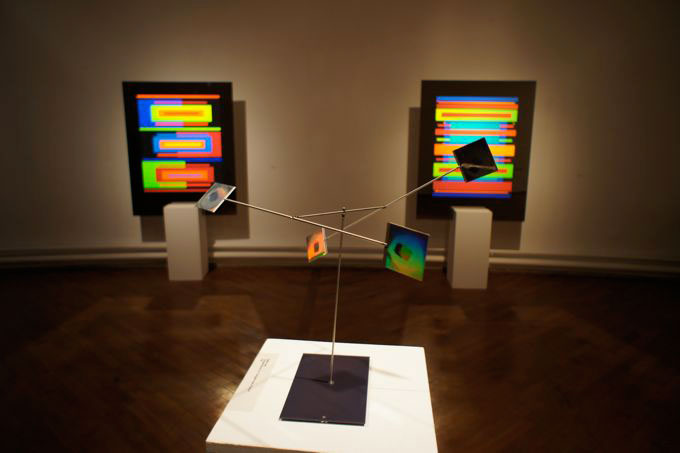 "Partitur für zwei Augen und eine Linse IV", 2001/2003, LenticularGrapik, Lambda Druck, 72 x 52 cm gerahmt/Glas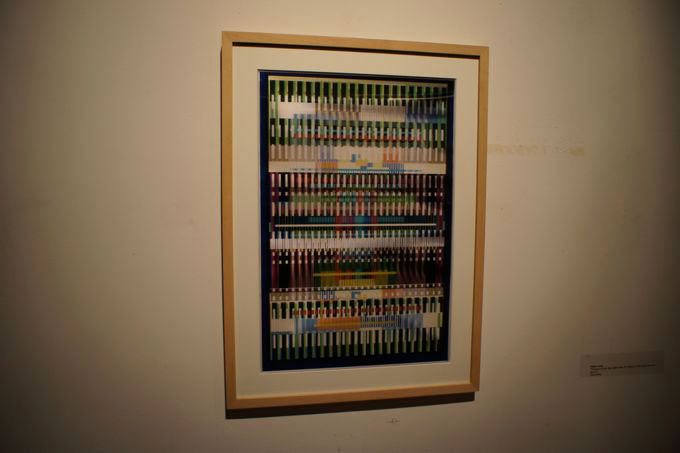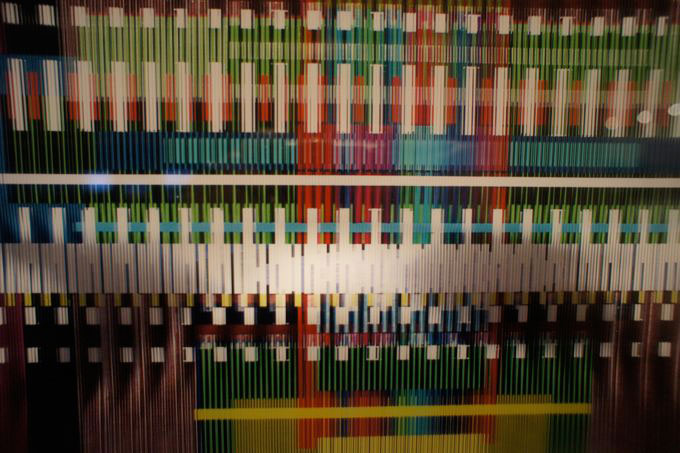 Dieter Jung 1941-Born in Bad Wildungen, Germany.
Education: 1962 Gymnasium Siegen ; studied Theology, Kirchliche Hochschule Berlin1962-1963; studied Fine Arts, Hochschule für bildende Künste Berlin 1962-68 and École Nationale des Beaux Arts, Paris; 1971-1974 studied experimental film, German Film and Television Academy Berlin .
Career history : 1975 Guest Professor at Universidade Federal da Bahia, Salvador, Brazil. 1977 studies of Holography at the New York School of Holography, New York; 1977-82 Collaboration with Dr. Donald White (Bell Laboratories); 1982-86 Collaboration with Jody Burns , Holoplate, New York. 1989 Guest lectures at Harvard University, MIT and Sorbonne University, Paris.1990-2007 Professor for Creative Holography and LightArt at the Academy of Media Arts Cologne. 1990/ 91 Member of the Founding Council at the Academy of Media Arts (KHM). 1992-1996 Member of the Board of Trustees of the Center for Art and Media/ZKM, Karlsruhe; 1996 directed the international conference and exhibition " Holographic Network: Art - Science- Technology", Akademie der Künste Berlin. 1997-79 Member of the MIT Advisory Council on Art-Science-Technology. 1998 Development of Holokinetic Mobiles, HoloMobiles XYZ and Transoptical Mobiles. 2001 Development of Floor Holograms. 2002 - Research into interactive Laser installations Oraculum; Light installations: Strings, Light in Flight and Loops.2010 Member of the Academic Board of Advisors of ZERO Foundation Düsseldorf.
Since 1970 numerous lectures / workshops and exhibitions in Europe, USA, South America and Asia.
Awards: 1965/66 Fellowship by Institut Français for the École des Beaux Arts Paris. 1967 The German National Merit Foundation (Studienstiftung des Deutschen Volkes). 1968-69 USA Fellowship by German AcademicExchange Service(DAAD); 1977 Artist-in- Residence at"The MacDowell Colony", Peterborough/ NH, USA. 1978 Artist-in-Residence at"Yaddo", Saratoga Springs, NewYork; Grant by Cabin Greek Center for Work and Environmental Studies, New York. 1983 Artist-in-Residence grant, Museum of Holography New York. 1985-86 Rockefeller-Fellow at the Center for Advanced Visual Studies, MIT; Grant by the Council for the Arts MIT. 1988 and 2003 Award by the Shearwater Foundation, USA.
Publication by Jung: Book - Editor, " Holographic Network", Bramsche 2003.