Peter Kees
"Conducting Richard Wagner", 2010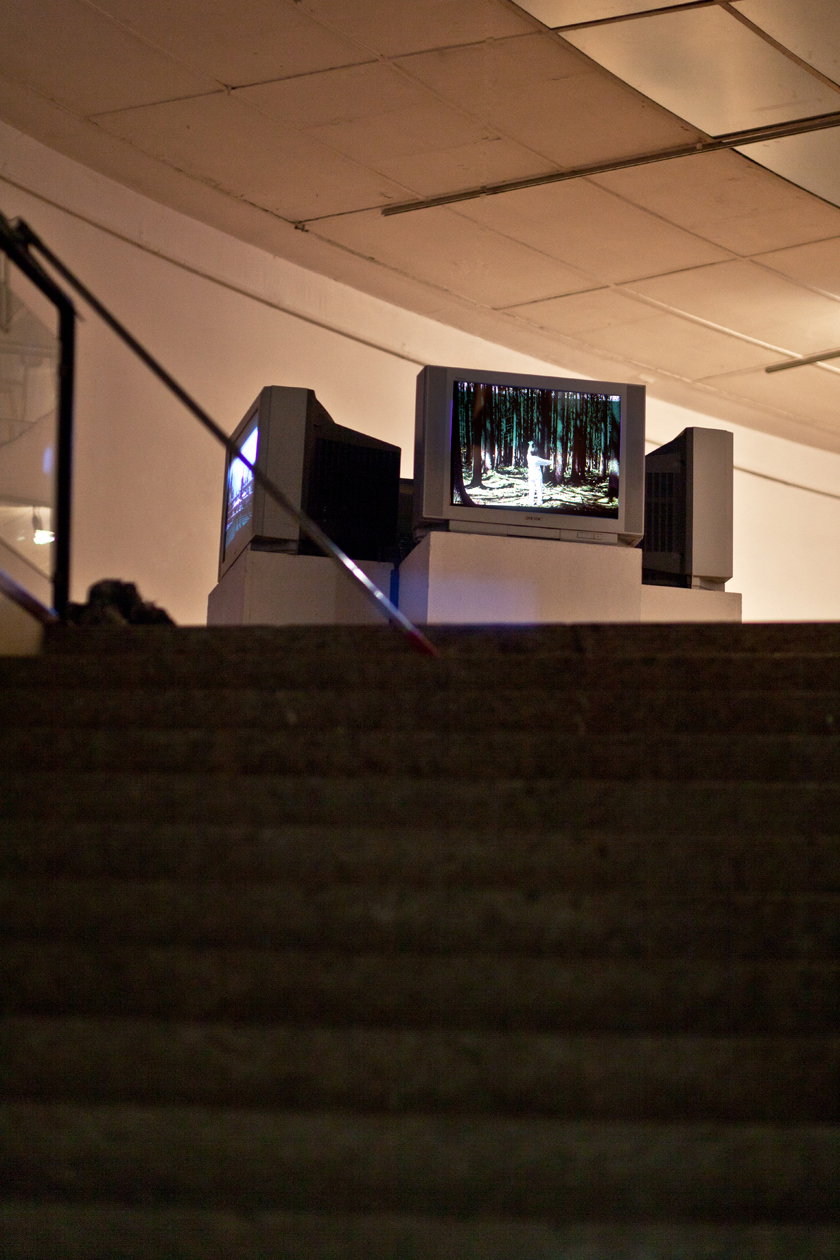 4 Monitors, video loops
ABOUT
In den Dirigier videos dirigiere ich Richard Wagner an ungewöhnlichen Orten, ohne dass dabei Musik eingespielt wird. Zu hören ist jeweils die Geröuschkulisse der Umgebung. Die Darstellung der Bewegungsabläufe des Dirigenten an unerwarteten Orten in deren alltäglicher Geröuschkulisse sind quasi ironisierte Bilder der Machtposition des Dirigenten, für den Betrachter aber auch Verneinung von Rausch und Emotion Wagnerschers Musikerleben, zugleich Transformation von Musik in die Sprache des bewegten Bildes.

CV
Peter Kees is a chronicler and surveyor of contemporary social phenomena. His focus is the exploration of the boundaries and constraints - whether natural or socially determined - which shape human experience. His work is conceptually rooted, however is characterised by aesthetic-formal concerns.
Kees works in several media, from public interventions and performance, to video and photography. While in general the focus is a questioning of the status quo, of the-way-it-is, his work frequently explores the implicit alternatives – human desires, ideals and utopias.