<<< Jan-Peter E.R. Sonntag >>>
http://de.wikipedia.org/wiki/Jan-Peter_E.R._Sonntag
"LOOP`71" and "d-adhan" 2010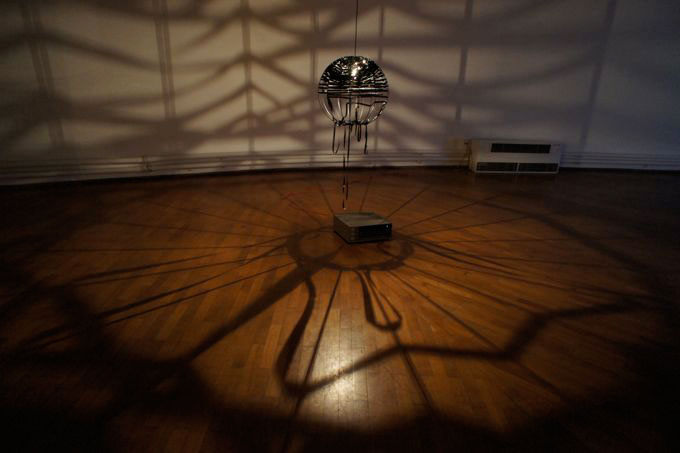 "LOOP`71" , lightobject / Steel powderpainted, VHS-Tape and a Player, 2008/1990, Video: A 99,684m = 71min 1/2 zoll tape loop of "Studiolo" from 1990 shot on S-VHS (PAL), masterd on U-matic, installation verion on VHS, reformed 2008, diameter: 60cm with player.
"d-adhan" 2010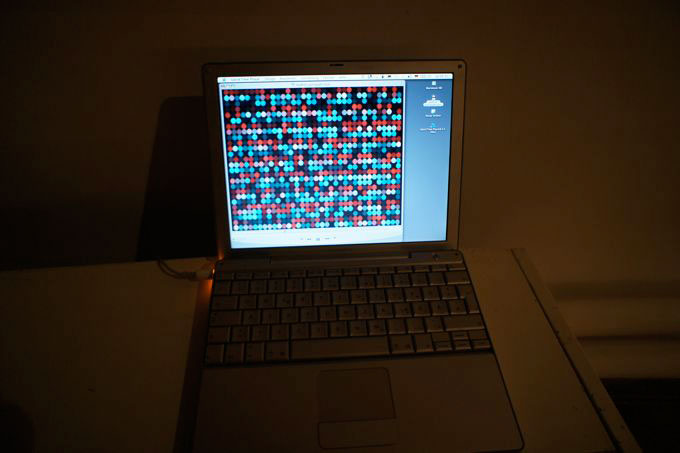 Laptop on the ground and 3 black&white C-prints on the walls

Jan-Peter E.R. Sonntag is an artist focusing mainly on media art-based room installations. He studied fine arts, art history, music theory, composition, philosophy and cognitive science and, in 2002, founded N-solab. He is a cofounder of "hARTware-projects" now "HMKV", "oh Ton" , "unerhört" and the sound-art-edietion "HORCH". He had several grants and participations in international exhibitions for example 2008 he in addition to receiving a Haupstadtkulturfond grant for e-topia, he was awarded the German Sound Art Prize, the Cynet Art Award and he opened the Ars Electronica in Linz with his sonArc::project. In 2010 installations will be shown at the Netherlands Media Art Institut in Amsterdam, Netherlands; at the First Biennale For International Lightart, RUHR 2010; Center for Contemporary Art in Torun, Poland; Laboral Centro de Arte y Creatión Industrial in Gijon,Spain; Europeam Media Art Festival; Würtembergischen Kunstverein in Stuttgart; The Aram Art Gallery, Gioyng Cultural Foundation in Seoul, Korea and The CYBERFEST, Hermitage, St.Petersburg, Russia.