"Cyclophoria 5", 1971, sitotisak / papir, 80 x 80 cm
Serija V/X, Éditions Denise René, Paris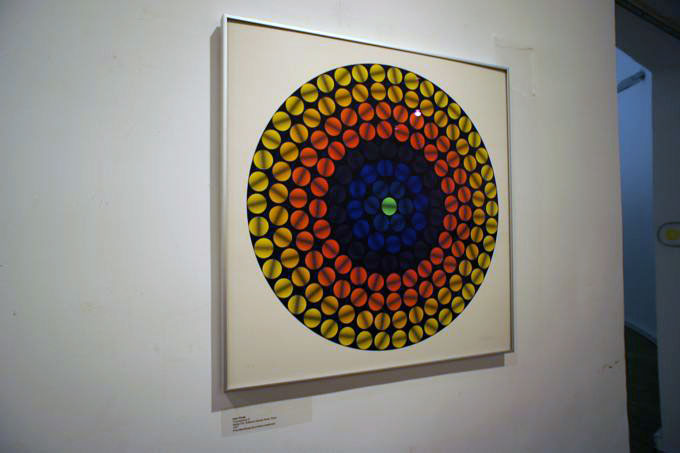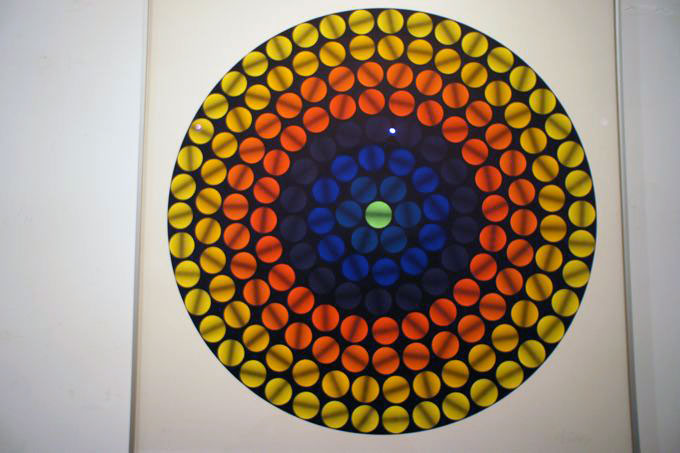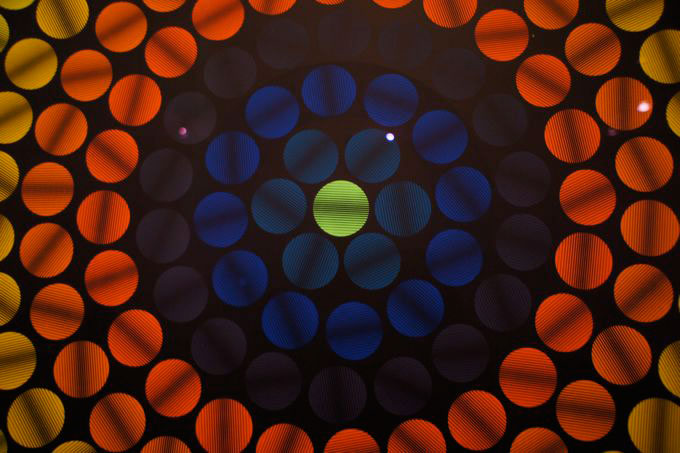 As one of the pioneer of Croatian abstract painter and graphic designer, in his series "Cyclophoria", Picelj produce an optical effect of movable abstract formes.
Born inn Okucani in 1924. Died in Zagreb 2011. Studied at the Zagreb Academy of Fine Arts, 1943-1946; he was a co-founder of EXAT-51 and the Industrial Design Studio (SIO), 1956. He showed his fascination with design and plastic thinking in 1948 while designing exhibition premises in Zagreb. Picelj was involved in the origins of the international movement, New Tendencies, 1961-1967, and worked a great deal with the Denise Rene Gallery, Paris. Picelj organized the first exhibition of industrial design in Zagreb in 1955. He did reliefs in wood and metal from 1957, structured of equal or close elements. He had his first one-man show in 1952 and since then he participate on numerous solo and group exhibitions all over the world. For his works he was awarded on several occasions in Croatia and abroad. He lives and works in Zagreb.